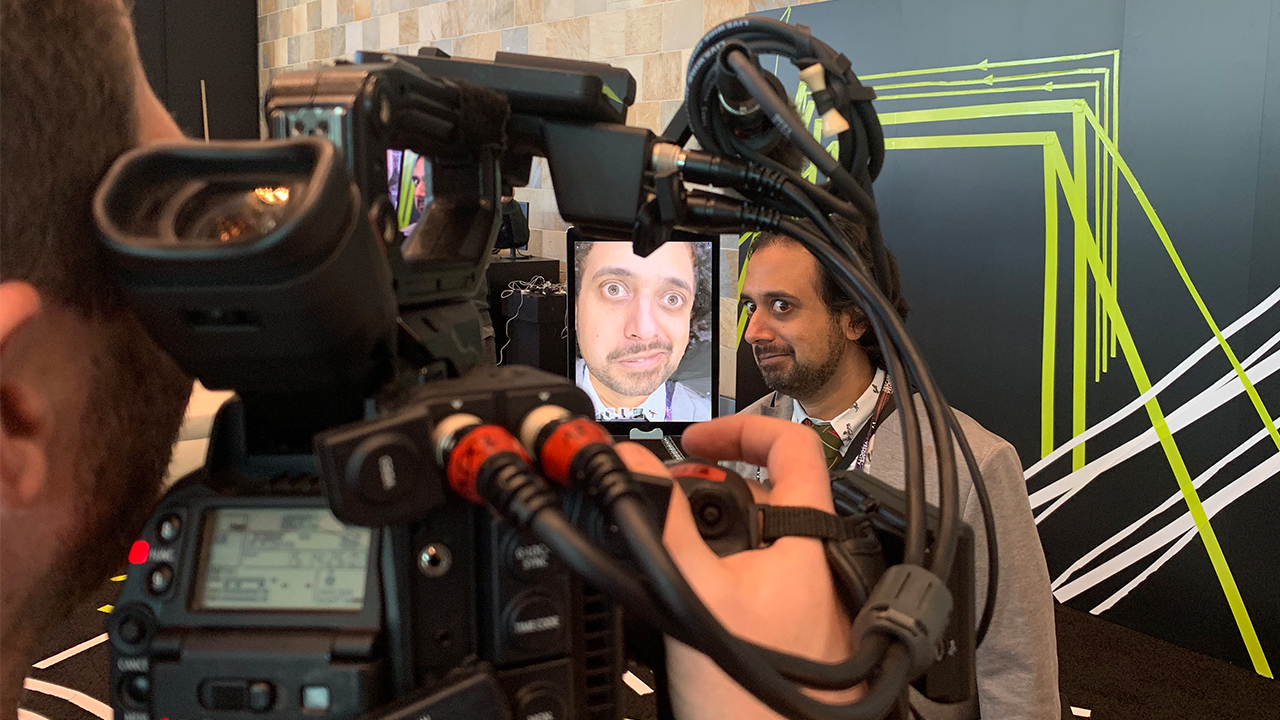 Adobe Research's Bhautik Joshi tries out PhotoGeode at TechSummit
TJ Rhodes' office is a portal to another world. His flagship hardware lab in San Jose is Adobe's own version of Narnia, with gadgets and screens taking up every table surface. Yet very few people know it even exists.
"One day I walked out of my office and the teams on my floor were shocked," TJ laughed. "They thought my office was just a closet for the longest time."
As a hardware research engineer, TJ's job has two parts: explore the creative potential of future devices and spur future innovation by supplying the hardware for everyone in Adobe Research, helping to shape early-stage ideas into innovative technologies. Even if something doesn't exist in the market, TJ rapidly prototypes whatever the research lab needs.
Most recently, TJ was an integral part of a multidisciplinary effort to create a portable, reconfigurable light stage for photography and data capture. It's an exploratory research project called PhotoGeode.
The research team used PhotoGeode to capture high-resolution, 3D facial expressions at Adobe's internal TechSummit event, where they asked employees to climb into the geodesic dome and "donate their face to science." Once employees settled into the meteor-like structure, 13 cameras took photos at the exact same moment. The team then used software to reconstruct a 3D model of the user using 2D photos. In return, attendees took home a digital 3D model of their face to view through Project Aero, our new augmented reality (AR) authoring tool currently in private beta.
"It's one thing when you hear one camera go off," TJ said. "You feel famous when you hear 13."
Check out how PhotoGeode works in the video below.
PhotoGeode was built to help drive Adobe Research's next generation face-aware AI projects. Tucked away in his Tony Stark laboratory, TJ will continue to build Adobe's own hardware infrastructure to fuel future research projects.
"These hardware initiatives broaden the canvas on which we invent, and we're going to be noticed for it. It's going to be a big deal," TJ said.